Our Services
Cervical Problems We Commonly Treat:
Disc Disorders
Osteoarthritis
Radiculopathy
Spondylosis
Thoracic Outlet Syndrome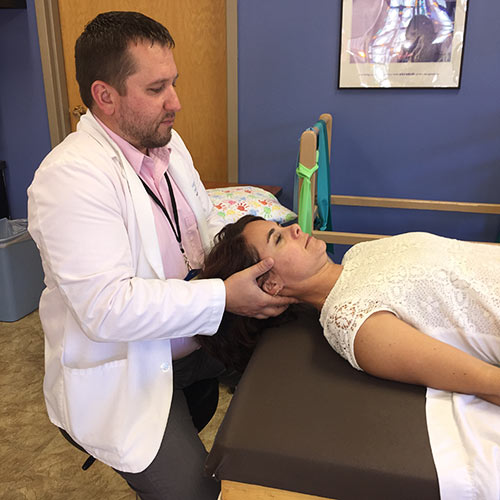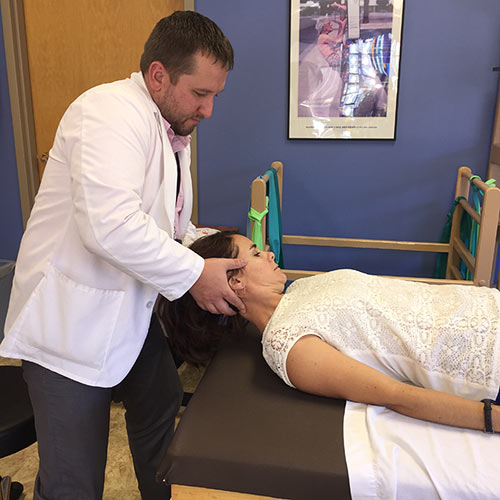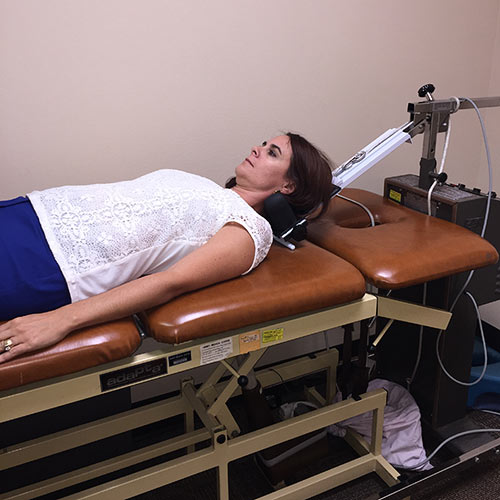 Specialized TMJ Treatment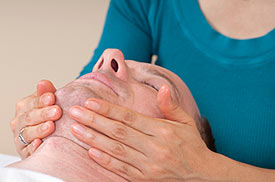 The Tempomandibular Joint is located in front of your ear and moves with the opening and closing of your mouth. TMJ Disorder is an umbrella term covering all types of pain, inflammation and dysfunction associated with this joint. Symptoms may include headache, pain with chewing or talking, limited or painful opening of the mouth, locking of the joint and fatigue and tightness of the neck and facial muscles. At the Hand and Upper Body Rehabilitation Center our TMJ specialist will utilize a variety of manual therapies, moist heat, ultrasound, biofeedback and patient education to reduce your pain and improve function.
TMJ problems can lead to chronic conditions over time. It is our experience that early intervention will prevent many long term problems. Your TMJ treatment therapist has over 25 years of experience with this condition, and understands the mechanics of the TMJ and its' relationship to your head and neck, body mechanics and posture, and muscle tension in the neck, face and jaw. We will implement a personal treatment program to meet your specific needs and give you a "Hand Up in Healing!"
Our Services and Conditions We Treat: